About Us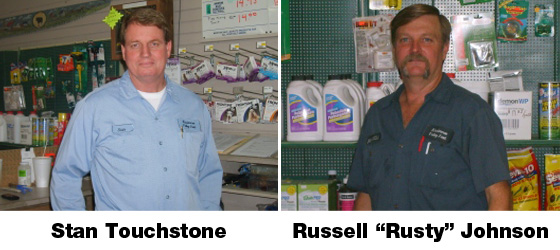 In 1991, Kissimmee Valley Feed & Ranch Supply was established by Stan Touchstone. In the beginning, the primary purpose of the company was to meet the needs of Osceola County's extensive cattle industry. Stan's 15 year involvement with the Florida Cattleman's Association, as well as managing several cattle ranches, helped create a successful business.

Over the last 18 years our community has changed. While we still have a significant cattle industry, a growing number of residents have included a variety of pets such as horses, dogs, cats, tropical birds and exotic animals. Over the years, Kissimmee Valley Feed has continued to grow to meet these ever changing needs of the community.

Our goal is to provide quality products and quality customer service. The staff understands the importance of the customer and strives to make each visit a pleasurable experience.
Our Services
We offer a wide array of services, including:
Certified Animal Advisors - Trained personnel in areas of animal nutrition. Specializing in horse, deer, and cattle.
Horse Nutrition Consulting - Free service, meet with horse owner, exam horses, body condition scoring, feed recommendations, and follow-up.
Cattle Nutrition Consulting - Free service, exam cattle needs and personal goals for cattle, make proper feed recommendations, and follow-up with owner.
It is our pleasure to load all your feed and hay.
We provide local delivery of Purina's SUP-R-LIX liquid cattle feed.